Machu Picchu is the most visited destination in Peru therefore you have to make a trip in advance so that everything is done according to plan. That is why we have prepared a complete guide on the new regulation to visit Machu Picchu in 2022 and you have not any problem at the hour of visit the lost city of the Incas. "Machu Picchu entrance rules 2021 - 2022, four-hour time limit… What?" Yes, it's been a long time in coming and now it's here. To preserve one of the Wonders of the World and ensure a quality experience for visitors from every corner of the globe, Peru's Ministry of Tourism and External Commerce (Mincetur) announced this week that new rules at Machu Picchu will take effect starting on October 15 2021. Here's how the Machu Picchu news will affect tourists moving forward.
How long can I stay in Machu Picchu?
While there is currently a loosely enforced time limit for tourist over the course of two daily shifts, the new Machu Picchu rules 2019 dictate that tourists will be strictly limited to four hours stays. Most visitors really don't spend more than four hours exploring the archaeological site, on average. Officials need to exercise more control over the amount foot traffic at any given time to preserve the Inca sanctuary.
Machu Picchu Entrance Rules 2022
According the Machu Picchu new rules, there are 3500 tickets availability to visit Machu Picchu, in these tickets are included the Inca Trail tours, Machu Picchu Hike 2 days, Huayna Picchu, Huchuy Picchu and Machu Picchu mountain.
Machu Picchu Tickets 2022
In total 1500 people will be able to purchase entrance tickets every day. The Machu Picchu Ticket only allows entry into 2 schedules: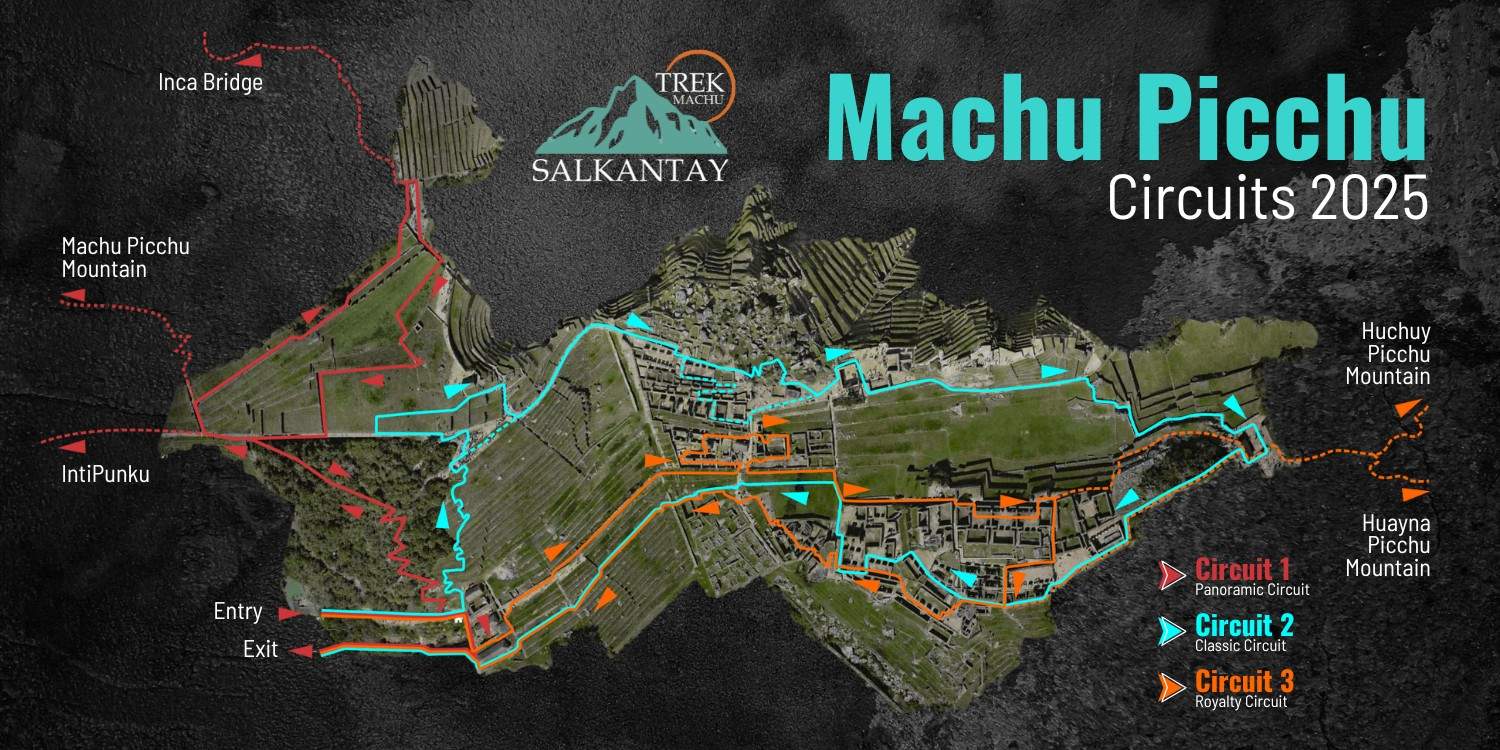 Machu Picchu entrance
Morning shift: entry from 06:00 a.m. to 12:00 p.m.
Afternoon shift: entry from 12:00 pm until 17:30 pm
Huayna Picchu + Circuit 4 Tickets
Allows entry to the Inca City from 06:00 am
In total 200 people a day enter the Waynapicchu in 2 schedules or groups:
Group 1: Entrance to Waynapicchu from 7 am to 8 am
Group 2: Entrance to Waynapicchu from 10 am to 11 am
Machu Picchu Mountain + Circuit 3
allows access to Machu Picchu from 06:00 am
The entrance to the mountain is in two schedules:
Group 1: entry to the mountain from 7 am to 8 am
Group 2: entry to the mountain from 9 am to 10 am
Huchuy Picchu Mountain + Circuit 4
allows access to Machu Picchu from 06:00 am
The entrance to the mountain is in two schedules:
Group 1: entry to the mountain from 7 am to 8 am
Group 2: entry to the mountain from 9 am to 10 am
Please note that the Machu Picchu Ticket + Museum allows access to the Museum Site at the following times:
Income from Monday to Saturday from 10 am to 4 pm The entrance to Machu Picchu is in the morning and afternoon shift.

Points to keep in mind before going to Machu Picchu:
It is mandatory to enter with a guide:
If you have seen some bloggers that tell you that you can enter without a guide, or that you can sneak into a group. Let me tell you that this is totally illegal, as well as being totally false information. If you make the trip on your own, it is not enough to buy your ticket to Machu Picchu, you must also hire a guide so that you can enter with him or her. This is mandatory, it will be impossible for you to enter without a guide.
The new entry schedules:
Until last year there were only two entry times, from 6:00 am to 12:00 and from 12:00 to 17:30 pm. That is, you bought your ticket for the morning shift and you had the peace of mind to enter at 10:00 am if you like. But now this is no longer the case, now there are 8 turns. Yes, as you read it, 8 turns are given in the following way.
6am, 7am, 8am, 9am, 10am, 11am, 12m, 13pm and 2pm.
What does this mean?
It is extremely important that when you buy your ticket to Machu Picchu you have in mind the time of your ticket to be able to complete your itinerary. Later we will tell you in greater detail why it is important to consider this reason.
Time is the best ally:
Travelers, booking in advance is the key to a more economical trip. You can also find space according to what you want to book. Did you know that in order to get to Huayna Picchu, reservations often have to be made up to two months in advance? and the main reason is because the quotas are quickly finished (there are only 500 per day). It is totally false that a train ticket from Cusco to Aguas Calientes will leave you cheaper in the same city of Cusco as the train companies sell the tickets at a cheaper price when they are bought in advance, rather they charge more when you are in the same place because they are limited spaces that are left and that is why a train ticket can cost up to 3 times more than it could cost if bought in advance, even run the risk of not finding a ticket for the what time do you want
Prohibited objects inside Machu Picchu:
If you wish to enter Machu Picchu without problems, we recommend you do not carry any of the following objects:
Tripods, brackets or extensions for cameras or cell phones. It is not allowed to enter with 'selfie stick'.
Backpacks, bags or bags that exceed 5 kilos of weight.
Food or luggage.
Illegal substances (drugs or their effects)
Alcoholic beverages (or under its effects).
Sprays or paints.
Musical instruments, megaphones or speakers.
Heels with hard-plant shoes.
Baby cars (it is preferable to carry a baby carrier).
Sharp objects and / or weapons of any kind.
Banners, posters and / or posters.
Clothing intended for advertising purposes.
Metal-tipped poles (older adults can carry a cane with a rubber tip).
Prohibited behaviors in Machu Picchu:
Generate tumult, jump or cause disorder in the access and / or any point of the Inca City.
Climb or lean on the walls and / or structures.
Do any type of activity that distorts the sacred character of Machu Picchu.
Do obscene acts inappropriate in a public place and that attempt against morals and good manners such as undressing, disguising, lying down or running.
Smoking or 'vaping' an electronic cigarette.
Make flyovers in the airspace of the place with paragliders, drones or any type of smaller ship.
It is forbidden to leave the circuits or established routes.
Feed domestic or wild animals in the Inca city.
Take illegal routes or any that avoid the established entry and control of Machu Picchu.
Make loud or annoying noises: clap, shout, whistle, sing.
Perform any kind of fire or throw waste of any kind.
Enhance filming or photographs for advertising purposes or in places of high risk.
Machu Picchu Trips: